Farm Doc microgreens offers a subscription community support agriculture (CSA) service. Each week you will receive fresh microgreens with new varieties to challenge your palate and give you rich nutrients. Twelve week subscriptions are available and we grow 365 days a year.
---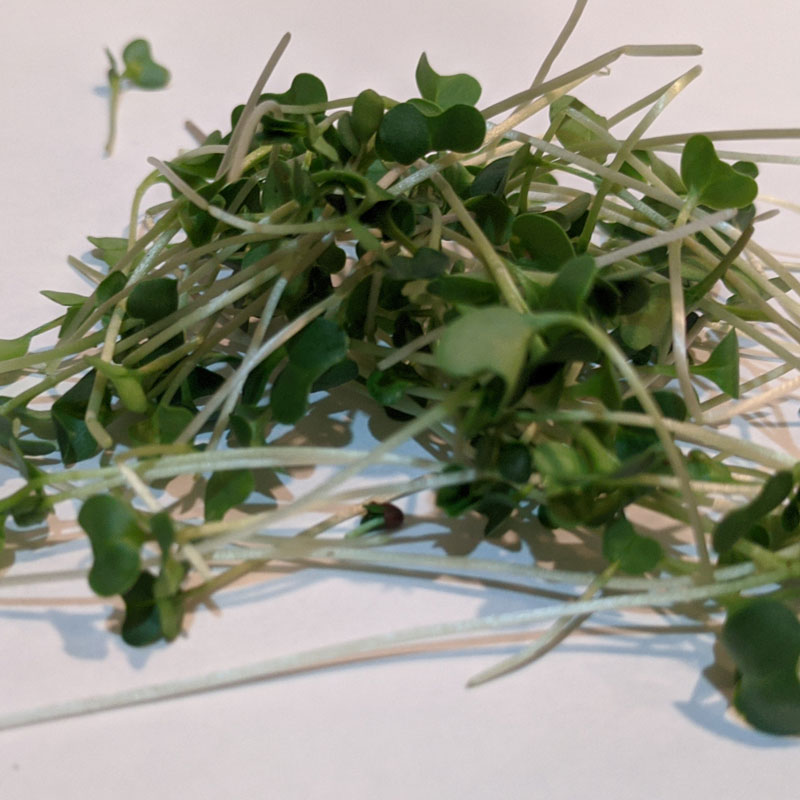 12 Week CSA Program
Small – 5 oz. / week – $125
Medium – 8 oz. / week – $197
Large – 12 oz. / week – $293
---
Microgreen distribution will begin one week following full payment and will go continuously for 12 weeks. Payment can be made via check, PayPal or credit card. Each delivery includes microgreens and recipes. It can take up to one week to being fullfillment of the sprouts. All microgreens are delivered free of charge (15 mile radius) or can be picked up at the farmers markets. Home farm pickup also available by appointment.
---
Interested in CSA Program? Fill out form below